Imprint
This website is provided by:

Thomas Lepping
Elsässer Straße 7
48151 Münster
info at backtracking-music.de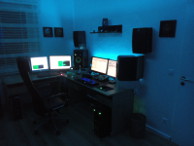 Backtracking Studio 2015

For booking info please fill this form

Programming, page design & graphics:
(c) Dominik Pöpping
I would particularly like to thank...
Dominik for creating this website in 2004 and relaunching the page in 2016 with this new, cool design!
External links
I may use links to other internet sites on this page. I am not responsible for the availability or content of external sites, nor does I endorse, warrant, or guarantee the products, services, or information described or offered at these other sites.